Monday, August 1st, High School Baseball practice, 8:00 A.M. for 9th thru 12th grade. Jr. High Baseball practice at 10:00 A. M. for 7th and 8th grade.

🚨🚨Updated 2022-2023 Kindergarten School Supply List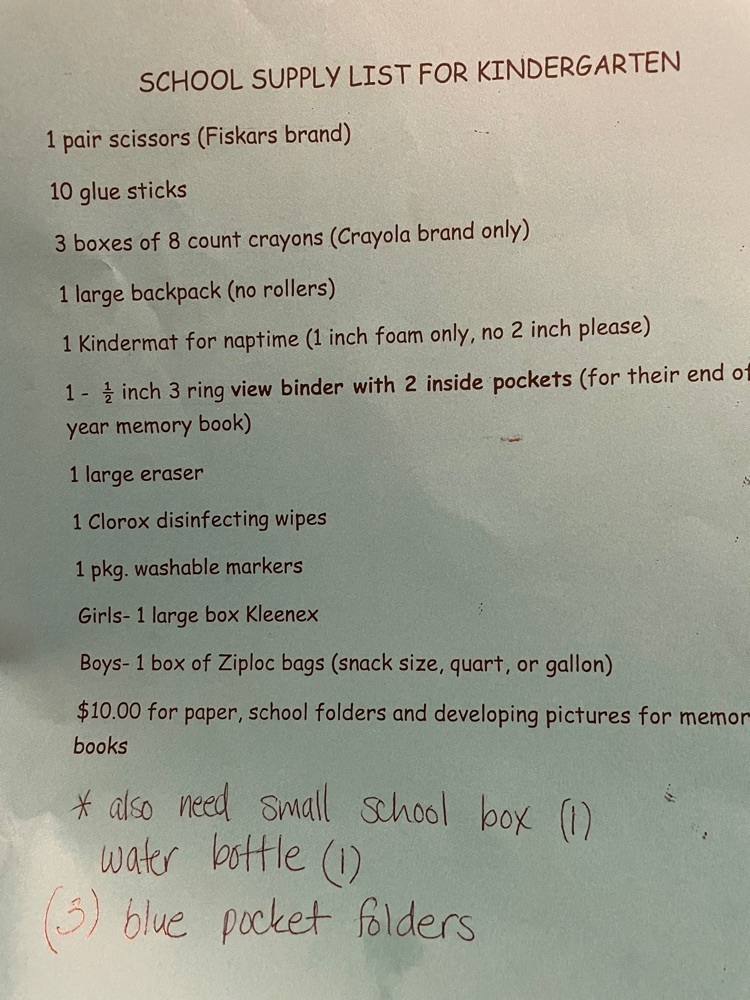 2022-2023 School Calendar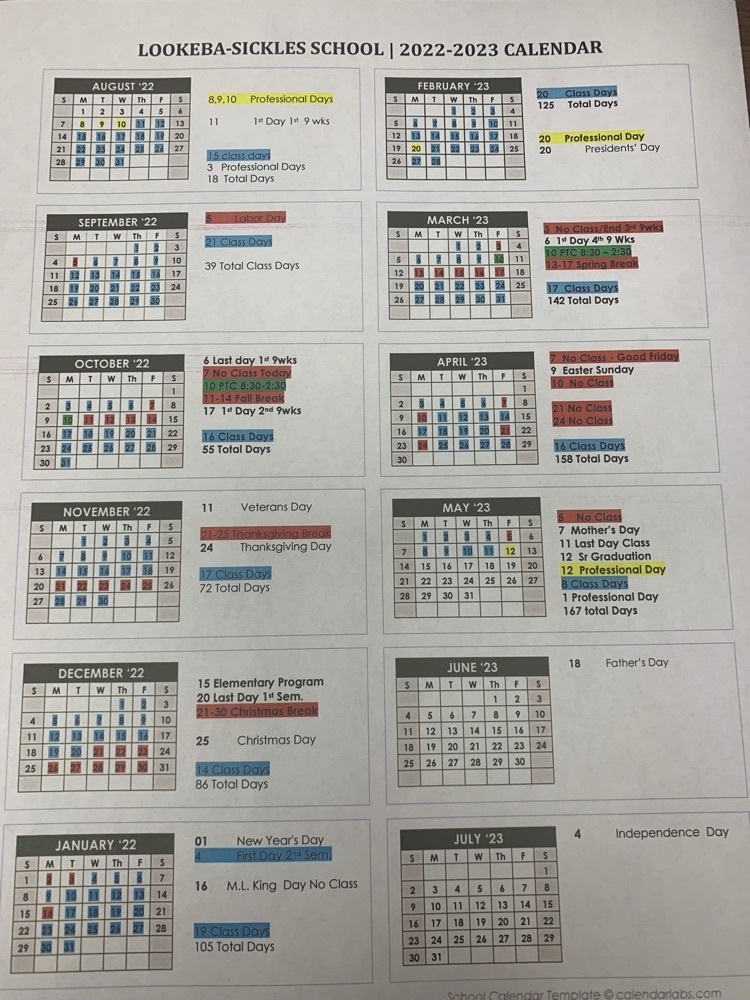 ATTENTION: Coach Tackett would like to meet with LS 9th-12th grade Baseball Players, Tuesday morning, July 19th, at 8:00, on the baseball field. He is aware that some may be at Falls Creek, but would like to get a head count. Players, please text your name and Y or N to 405.929.0541 to indicate whether or not you will be there. He needs to know BY NOON SATURDAY.

ATTENTION: This is a reminder that Saturday, July 2 thru Sunday, July 10 is the OSSAA MANDATED DEAD WEEK!! NO STUDENTS OR COACHES are to be in/on school athletic facilities. This includes gym, weight room, batting cages and fields. Practices and workouts may resume Monday, July 11. Thank you for your cooperation.

Attention Ag students and parents: There will be a Meet & Greet Monday evening at 6:30 pm in the ag building to welcome our new Ag Instructor, Bart Stover.


🐾🐾🐾 JOIN THE PANTHER NATION 🐾🐾🐾 View the updated list of vacancies at Lookeba-Sickles Public Schools.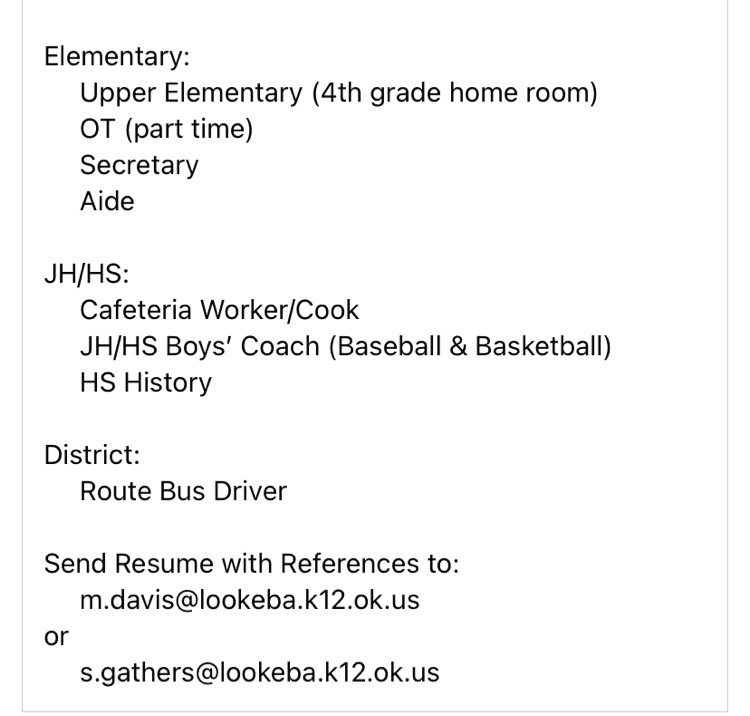 HIRING: 2 cafeteria workers/cooks. Contact Mr. Davis 405.457.6623 or Mrs. Gathers 405.457.6621

Lookeba-Sickles Cheer is going old school! We will be working on a cookbook fundraiser this summer, and we would love all of your best recipes. Please send your favorites in the following categories: Appetizers & Beverages, Soups & Salads, Vegetables & Side Dishes, Main Dishes, Bread/Rolls, Desserts, Cookies & Candy. Submit as many as you like under your name or to honor a loved one. Email:
kristy_carver@yahoo.com
Text or call: 405-929-0057 Feel free to call or text Kristy Carver with any questions. L-S Cheer appreciates your support!

Kindergarten enrollment is tomorrow, May 12 from 9:00am to 3:00pm. If you haven't scheduled an appointment time for you and your child, please call the elementary office at 405-457-6300 ext. 1. Thank you.


Clarifying the starting times for the awards assemblies: Monday, May 9th the elementary awards assembly will begin at 8:30 am and the high school at 10:30 am.

The OSSAA has modified the times for the state baseball games. Dates are the same. The Lookeba-Sickles Panthers play tomorrow (Friday) at 5:30 p.m.

The State Baseball Tournament dates have been moved to Friday, Saturday, and Monday. Game times and sites will remain the same. We will have school tomorrow (Thursday). If needed, we have a plan b for Monday's school events and will notify everyone.

Congratulations to Quincy Hicks and Dawson Willard for making the 2022 WOBCA South All Star team! The game will be played on May 18th in Weatherford at 7 pm.

Due to the LS Panther baseball team playing in the State Tournament, there will be no school Thursday, May 5.

There will be no school Tuesday, May 3rd. The Lady Panthers softball team will be playing in the State Tournament that day - first game is at 10:00 am, Hall of Fame Stadium, in OKC.

ALL TICKETS FOR REGIONAL BASEBALL AND SOFTBALL TOURNAMENTS WILL BE ONLINE ONLY THROUGH GOFAN AT ossaa.com ($7 adults and students)

The Lookeba-Sickles Leadership students are hosting a blood drive tomorrow, April 26 at the elementary gym from 9 a.m. to 1 p.m. To those who donate, thank you for saving lives!