The elementary is collecting items for the veterans living in the Clinton Veteran's Center for Christmas. All items need to be brought to the elementary school by Thursday, December 1. The veterans are very appreciative of our donations, and it helps to brighten their holiday season. Thank you!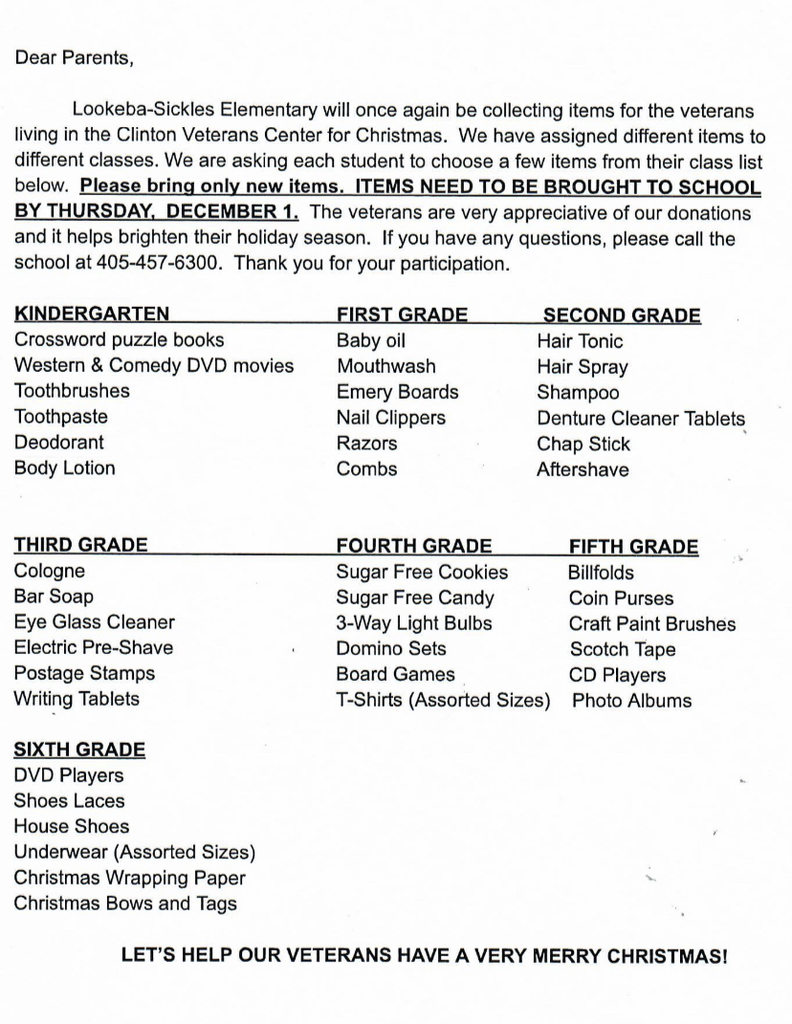 The Elementary Christmas Program is Friday December 16th at the elementary gym. The K-2nd program begins at 6:30 p.m. The 3rd-6th program begins at 7:30 p.m.

🐾🐾Homecoming Spirit Week!🐾🐾 November 28-December 2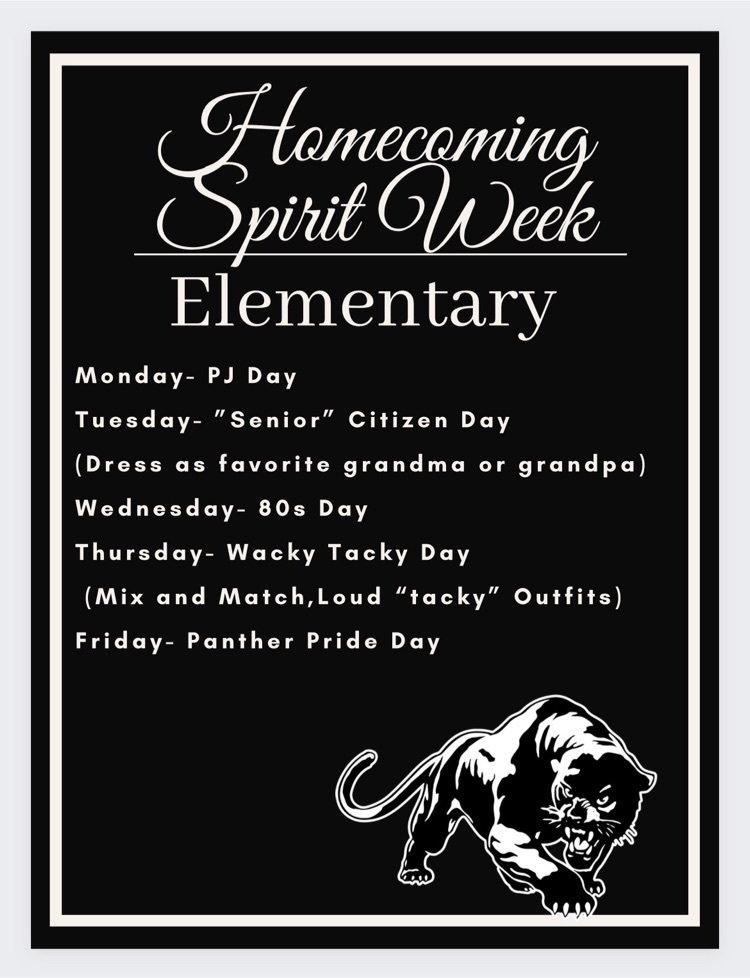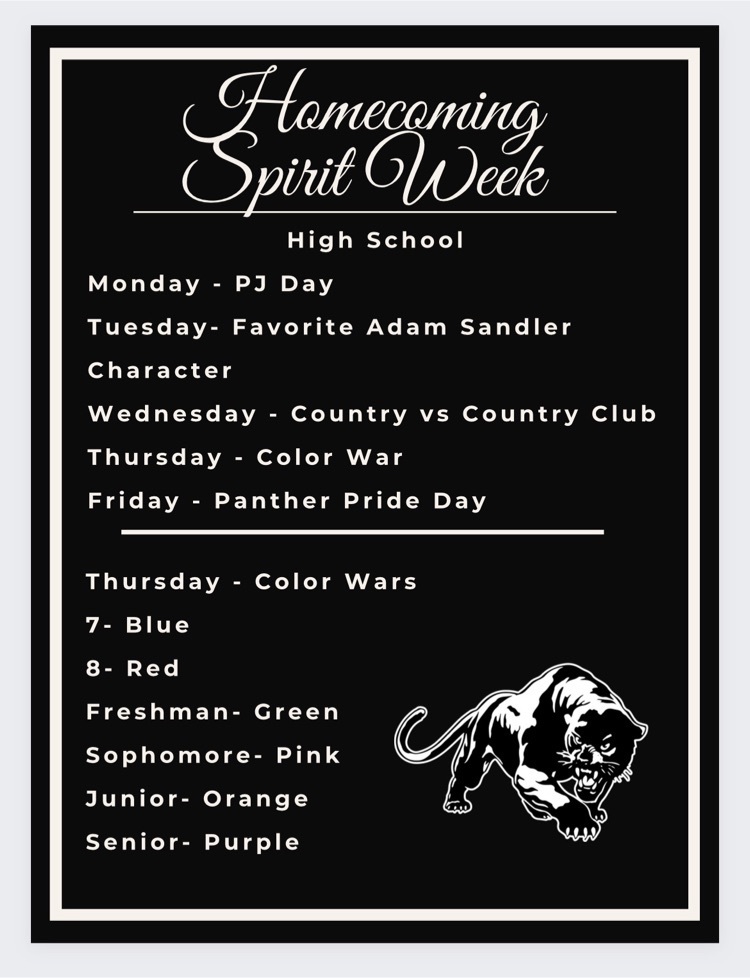 The 5th - 6th grade basketball games tomorrow (November 16) will be played at 2:30 p.m. at the L-S High School.

Today's 5th-6th grade and JH basketball games at Hydro have been cancelled due to weather.

The 5th-6th grade games scheduled for tomorrow have been cancelled.

Attention: The high school gym will be closed to EVERYONE this weekend while the floor is refinished. No exceptions!!


The 5th & 6th grade basketball teams will play in the Burns Flat Dill City Festival on Tuesday, November 1. The girls will play at 10:00 a.m. and again at 11:30 a.m. The boys play at 10:45 a.m. and 12:15 p.m.

Mini Cheer Camp November 7-10 / Performance November 11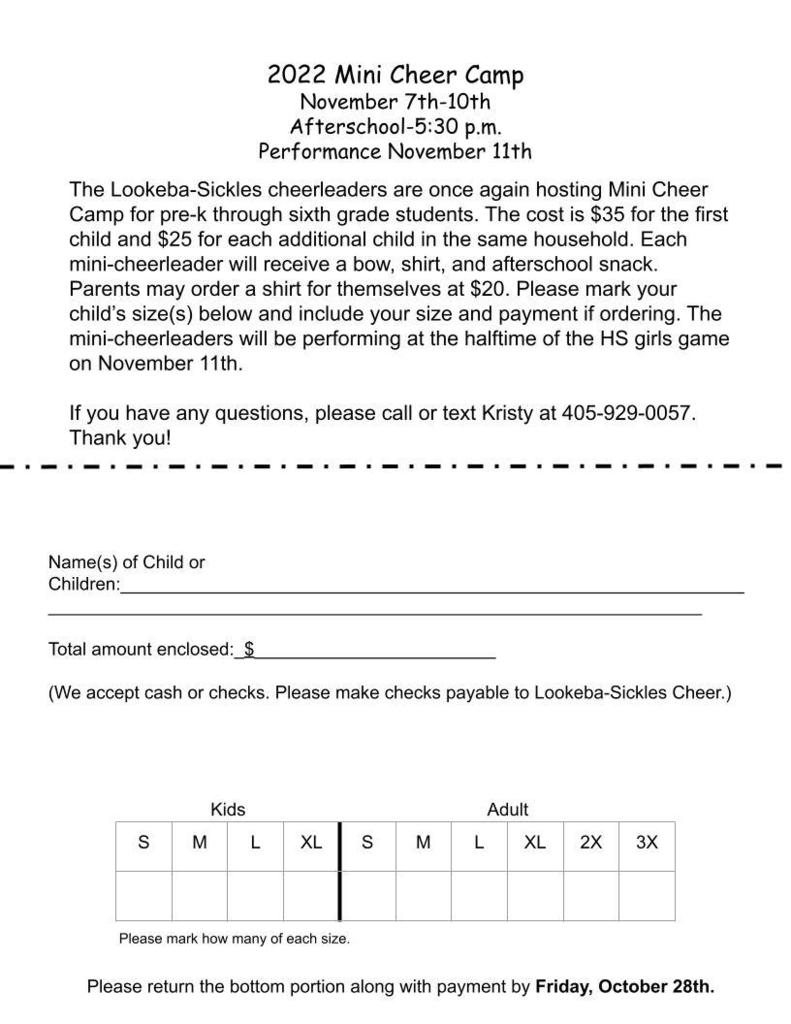 Elementary Red Ribbon Week Monday- "Don't let drugs "SNEAK" up on you! Wear 2 different kinds of sneakers! Tuesday- "BLACK OUT for Drugs" Everyone wear black! Wednesday- "I am too BRIGHT for drugs!" Wear sunglasses and neon colors. Thursday- "Take a Stand Against Drugs" Wear red! Friday- "Say Boo to Drugs!" Wear your Halloween costume!

The Lookeba-Sickles 3-4 and 5-6 basketball games at Calumet tomorrow have been cancelled.

Due to game one of the SB State Tournament being played at 1:30 Thursday, October 6th, there will be no classes at Lookeba-Sickles Schools that day. Good Luck Ladies!!

JH and HS parents, please contact your child's teachers to schedule either in person or virtual conferences for Monday, October 10. You may do so by calling the school or directly contacting the teachers. Thank you!

School picture day is Tuesday, September 27! All students and staff will take a school day picture. Seniors will take senior panel portraits. All junior high and high school softball and baseball pictures will be that day as well. Athletes, be sure to bring your uniforms, cleats, gloves, ball, and bat. You may order online for the school and sports pictures by going to
www.hortonstudios.com
and clicking SCHOOLS & EVENTS. Then click on our school to select your package. Pictures will begin at the elementary at 8:30 am and at the high school at 10:30 am.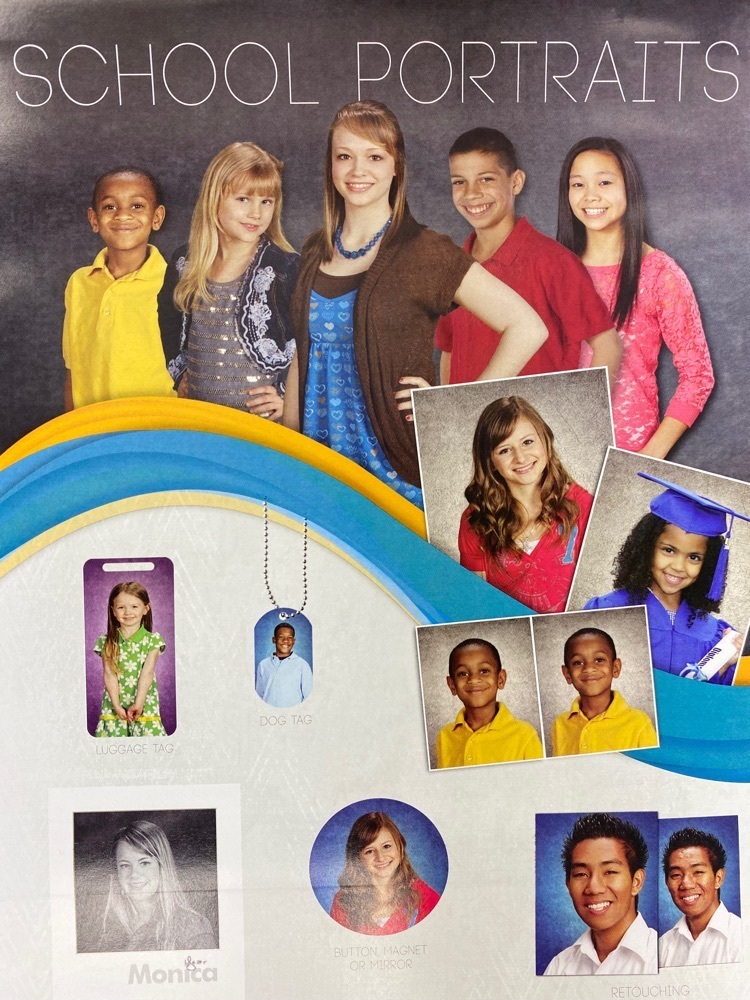 We have extra 2022 yearbooks for sale in case you didn't get one in the preorder!! Contact Sara McLoud at
s.mcloud@lookeba.k12.ok.us
or (405)457-6300 ext. 2. Yearbooks are $35. Thank you!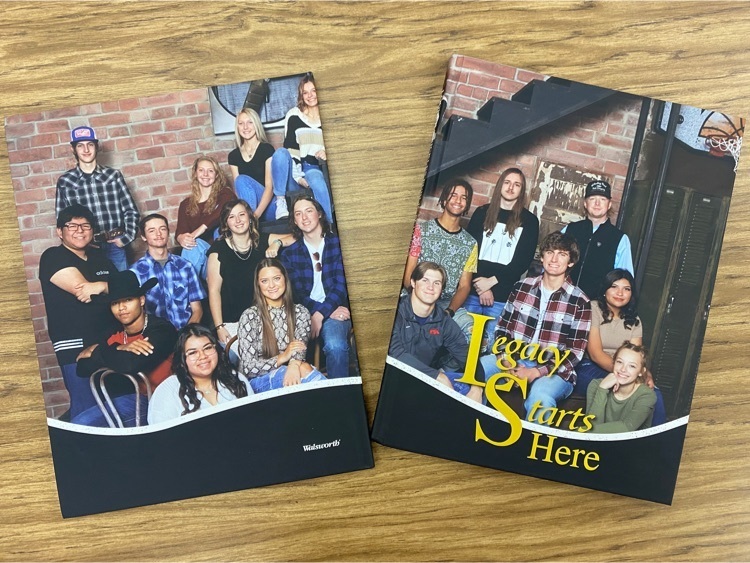 Today's softball games at Hydro are canceled.

Students at Lookeba-Sickles Elementary were busy reading over the summer, and it paid off in Hinton Fair tickets! These students participated in the Ruth Fisher Summer Reading Program. Each student read books and completed book reviews and poster advertisements. They are excited to spend their tickets at the upcoming Hinton Fair. Thank you Hinton Public Library for investing in our students.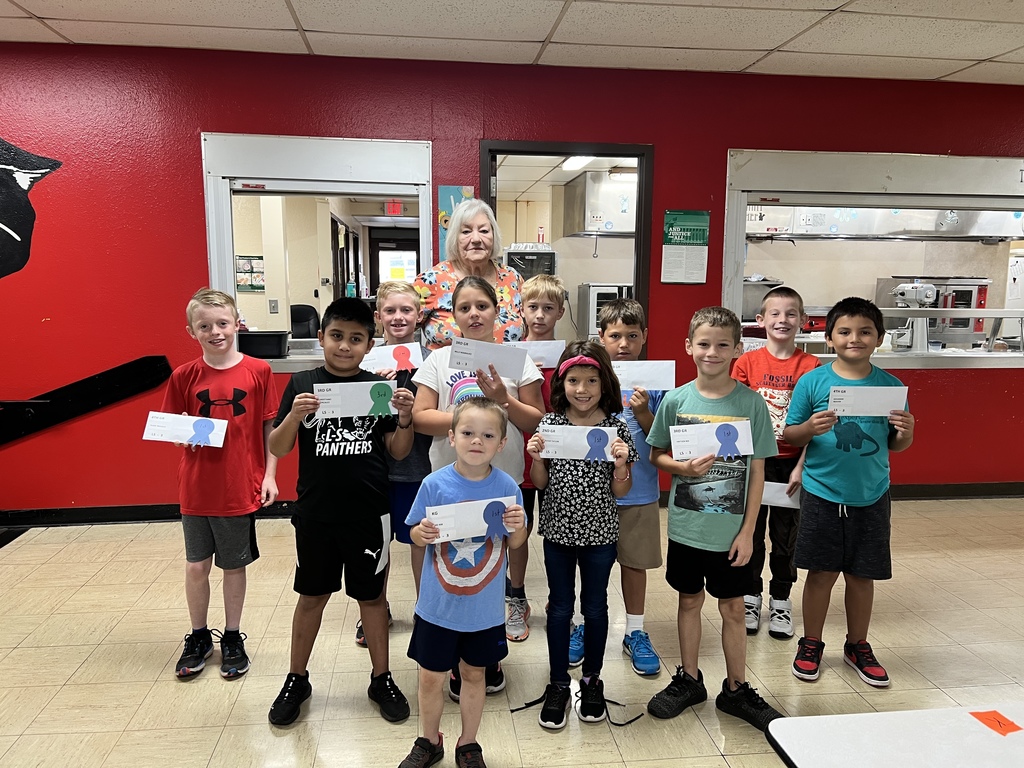 📚✂️✏️ Attention parents, Tuesday night, August 9th, will be "MEET THE TEACHERS NIGHT" at the elementary building. Parents can bring their students school supplies and meet their teacher, 5:30 pm to 7:30 pm.

7th and 8th grade enrollment is tonight in the cafeteria, 7th grade at 6:00 and 8th grade at 7:00. A parent must attend. Please bring copies of birth certificate and updated immunization records.